Ways to Help

Here at RenewFM we have a passion for sharing the Good News with all willing ears via the airwaves of New England. We also know many of you do too, but just aren't sure how you can get involved in increasing the reach of this ministry. Donations are the number one vehicle for keeping the lights on at RenewFM, but just as important is community awareness within each existing and new region. Below are some areas in which you can help, should you feel led to do so. Please contact us using the contact form at the bottom of this page to tell us how you would like to help. Please keep in mind that new ideas are always welcome so your thoughts are not limited to only what you see below.
Station Evangelism
The best way for communities to become aware of this wonderful ministry is for people to talk about it – and to display our logos and station IDs. Here are some ideas: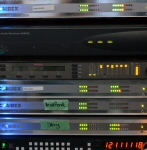 • Use your Social Media – Join us on Facebook, Twitter and LinkedIn to share news and events regularly.
• Purchase our t-shirts and bumper stickers for your station and wear them proudly and often!
• Let all of your friends and family know that RenewFM has 24/7 live streaming.
Volunteer for Events
Anybody who knows ministry knows that resources and helping hands are hard to come by. We are increasingly becoming more involved in local events and sponsoring events throughout the state, like concerts, a golf tournament, and a host of other fundraisers that will require helping hands.
Please return to the site regularly to keep up-to-date on upcoming events and tell us how you would like to help.
Participate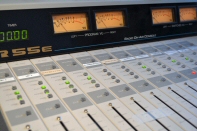 Our listeners are our primary gauge of how the station is performing. Use the contact forms regularly to tell us what you like and don't like.
Call into shows and identify your location and the RenewFM station as some shows reach beyond the New England region.
Let us know about local bands, share our station with sound Biblical teachers who may want their message to be heard on the radio, and let us know of local events that are happening in the area.
Donate
Donations are our lifeblood, whether it is money, services, technology, time or especially PRAYER.
Visit our "Give Now" page to learn more.
Underwriting
Program Underwriting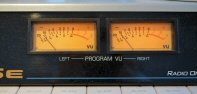 Program underwriting is a great way to partner with RenewFM. Program underwriting ensures that your favorite programs remain on the air, while at the same time giving you a dedicated time of day where your organization is attached to the specific program you choose to underwrite.
Programs run on three rotations:
• Weekdays
• Weeknights
• Saturday or Sunday
Underwriting Announcements
Underwriting your organization's announcements is a great way to get your name heard on the airwaves to a uniquely loyal listener base.
Announcement opportunities run in 15, 30 and 60 second segments up to two times daily.
Our marketing and production staff are available to build a customized and affordable announcement schedule for you.
Your announcements can be heard throughout the entire radio network or you can designate any one of the four markets we currently serve.
Local and National Teachers
RenewFM is committed to airing the very best in conservative Biblical teaching from local and national Bible teachers.
We are always on the lookout for new program opportunities and are willing to help teachers to maximize their exposure within our radio network.
Keep in mind that we serve four markets in the New England region. This means that you can target a specific community of listeners or you can broadcast your message across the entire RenewFM network.